Lakeway, TX
Call (877) 589-7504 For 24/7 Emergency Water Damage Services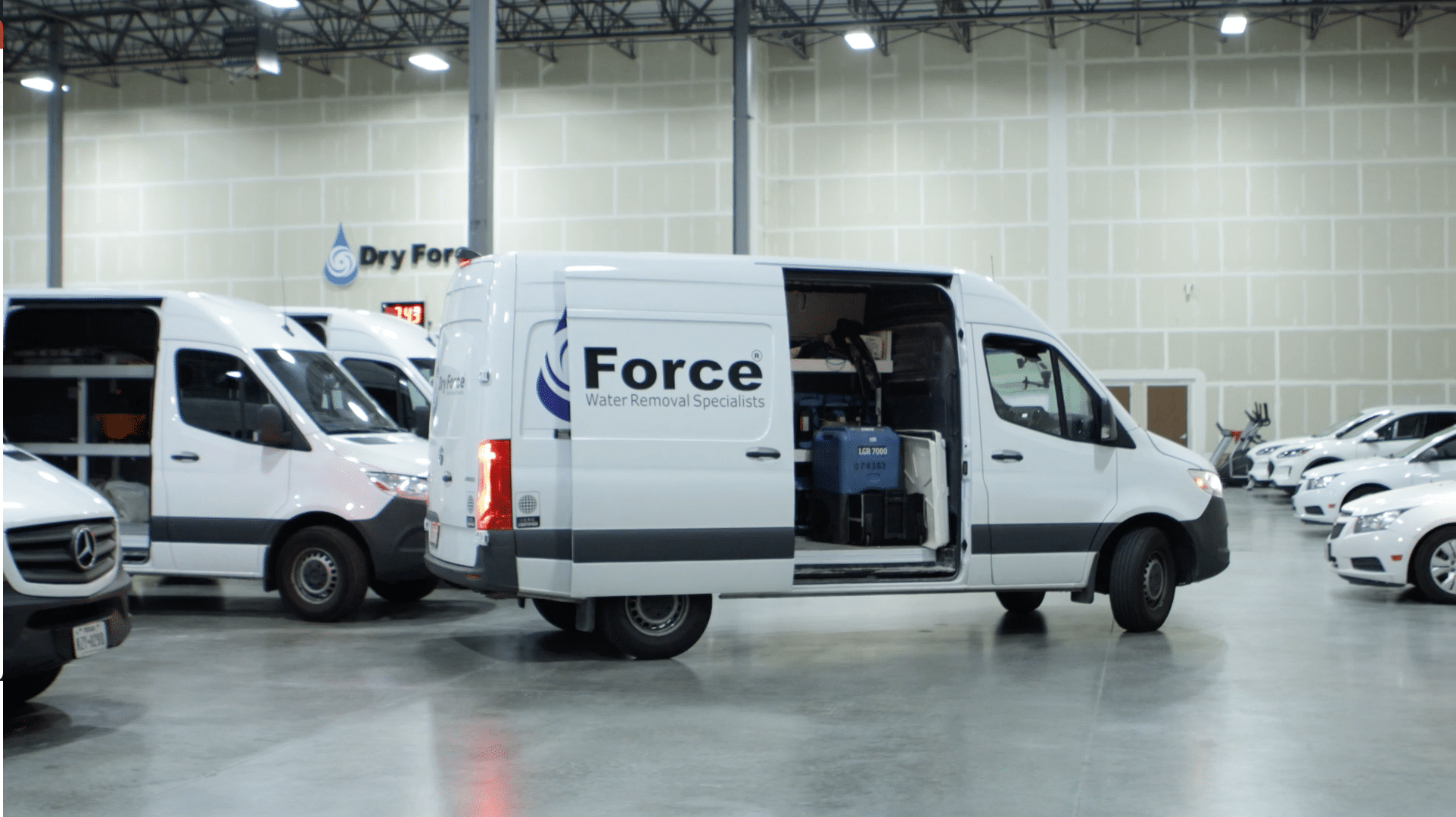 Water Mitigation and Extraction Solutions in Your Local Area
Water—we can't live with it, and we can't live without it. Whether it's due to a burst pipe, storm damage, or any other water-related incident, water damage can have devastating effects on your home. Luckily, our team of specialists offer dependable flood and water damage restoration services for homes and commercial properties in Lakeway, TX.
Dry Force takes pride in serving the community with reliable and efficient solutions for water damage mitigation. Give our professionals a call at (877) 589-7504 to receive help with extensive moisture damage.
We Serve the Lakeway, TX Community
Replace your worries with a weekend—or weeknight—of fun. We encourage you to take advantage of the wonderful attractions and activities the local Lakeway area has to offer while we work to fix water damage in your home. Explore the area, and leave the restoration process to us.
Lakeway offers a plethora of exciting activities and attractions. Nature enthusiasts can zipline through Lake Travis or soak up a day of boating, fishing, and swimming. Golfers can tee off at The Hills golf course while others can visit one of many local spas and wellness centers.
Lakeway features a sprawling amount of hiking and biking trails along with a magnetic downtown scene. With various dining options, boutique shopping experiences, and entertainment venues within reach, you can enjoy your hometown while our team responds to moisture damage on your property.
Our 5-Step Water Removal and Restoration Process
Our experts follow a meticulous water damage restoration process. First, we assess the extent of the damage to determine the best course of action. Next, we follow up with water extraction using state-of-the-art equipment to remove all standing water from your property.
We then thoroughly dry the affected areas, dehumidify the damage, and sanitize everything to prevent mold growth. Once the mitigation process is finished, we start the restoration process. Our step-by-step approach guarantees a full restoration of your property, leaving it clean, safe, and restored.
Below is a breakdown of our water removal, mitigation, and restoration process:
Once you call us, we get to work right away. When water damage is discovered, our team guarantees to start the water mitigation process within 60 minutes or less.
Upon arrival, our technicians use advanced tools like moisture meters, digital thermal cameras, and hammer probes to detect moisture in both visible and hidden areas—including behind walls.
The staff at Dry Force utilizes the newest and most efficient equipment on the market. Our skilled technicians offer innovative water damage restoration services in Lakeway, TX and utilize cutting-edge technology to thoroughly dry the area, leaving no possibility of mold growth behind.
Dry Force offers contact-free
remote monitoring
with the ability to take readings every five minutes. This helps us ensure your property is fully dried. We also use our findings in your detailed water damage service report.
Dry Force provides extensive documentation to homeowners and business owners upon completion of a service. This includes readings from our remote monitoring system and detailed pictures of the job from start to finish.
Water Extraction Services in Lakeway, TX
If you have experienced any amount of water damage, every minute counts. Our team of professionals is here to provide swift water damage extraction services for homeowners and businesses in Lakeway, TX. Give us a call by phone at (877) 589-7504 and we will be on your property in less than an hour to mitigate the damages and extract all water using industrial-strength drying equipment.
When it comes to having a reliable water damage restoration company on call, the residents of Converse, TX highly recommend Dry Force. As a homeowner or business owner, you can enjoy the many advantages of working with Dry Force, including:
Residential Water Damage Services
When it comes to residential water damage restoration services, the team at Dry Force is equipped to handle projects of any size or complexity. Whether you are dealing with the aftermath of a storm, natural disaster, burst pipes, or overflowing toilets, our team has the tools, groundbreaking technology, and years of expertise to restore your home to its pre-damage condition.
No matter the scale of the job, we treat each project as our top priority. At Dry Force, we know how significant it is to come home to a safe space. Trust us to handle your residential water damage restoration needs by getting in touch with a team member today.
Commercial Water Damage Restoration Solutions in Lakeway, TX
Water emergencies have the potential to disrupt business operations or even bring them to a complete standstill. Business owners and commercial property owners understand the urgency of resolving water damage to minimize downtime—and so do we. After all, your business can't afford to be out of order.
If you are currently dealing with water damage on your commercial property, don't hesitate to contact our team of skilled technicians to perform a commercial water damage restoration project in Lakeway, TX. Our staff is committed to helping you restore daily operations at your business.
Storm Damage Restoration and Repair Services
Texas is no stranger to severe storms and heavy rainfall. When disaster strikes your home or business, don't hesitate to reach out to us for storm damage restoration services in Lakeway, TX. From severe rain to floodwater, we're here to clean up your property and revive it as quickly as possible. Contact us today for reliable storm damage restoration services in your local area.
Some emergency situations we clean up include:
Hurricanes
Flood Water
Torrential Rain
Surging Water
Roof Leaks
Burst Pipe Cleanup and Restoration Services
Discovering a burst pipe can be incredibly distressing. Whether you spot water-stained ceilings or fluctuating water pressure, the signs of a broken plumbing system can be pretty obvious. However, there are some less conspicuous signs that can lead to costly repairs.
Get help before it costs you, and call the team at Dry Force for 24/7 emergency burst pipe cleanup and restoration in Lakeway, TX. We will remove excess moisture from drywalls, ceilings, and other materials to help prevent mold growth in your house.
Dry Force handles burst pipe disasters like:
Frozen pipes
Corrosion pipe bursts
Pressure test pipe bursts
Deteriorated pipes
Supply line breaks
Call for a free evaluation
Standing water can cause permanent damage. Act now and let Dry Force prevent the damage from getting worse. Some of the common services we perform are listed below. Select a tile to learn more about the specific service we offer:
Why Homeowners in Lakeway, TX Choose Dry Force
Brian Ousley
July 26, 2023.
Ace showed up on time for the consultation and was very professional and friendly. He was very detailed in his inspection. He did not find any water damage. I highly recommend this company.
Elaine Andrepont
July 26, 2023.
Totally satisfied with DRY FORCE water removal systems. Each and every person that called to schedule appointments or visited my home for removing water were professional. Dry Force, workers upon entering my home showed respect while they they took the time to protect the integrity of my home with politeness, care and consideration for my safety. So pleased with their professionalism, I wholeheartedly recommend Dry Force as your number 1, go to source for your home. I'm extremely happy that my brother recommended Bill & Cody for whom highly recommended Dry Force to me. ELaine Therese Andrepont ETA🌹
Deborah Mullen
July 25, 2023.
Nick W. was very quick and has great customer service!
Court Monroe (Courtbel2011)
July 25, 2023.
They were amazing! 100% recommend!
greg corley
July 23, 2023.
Nick w was thorough in his explanations
David Bader
July 22, 2023.
Nick W. Very professional. Explained everything in detail and helped with insurance company. Highly recommended.
Water Damage Restoration Services in Lakeway, TX
Life keeps going after water damage. Our flood and water damage restoration services are designed to provide top-notch solutions for homeowners and commercial properties in Lakeway, TX. Don't try to handle a water emergency alone; get the help you need from the Dry Force team.
From water extraction and drying to repairs and restoration, we have the knowledge and equipment required to restore your property to its pre-loss condition. Contact us by phone at (877) 589-7504 or fill out our contact form to get a free estimate for water damage on your property.