Buda, TX
Give Us a Call for Emergency Water Damage Services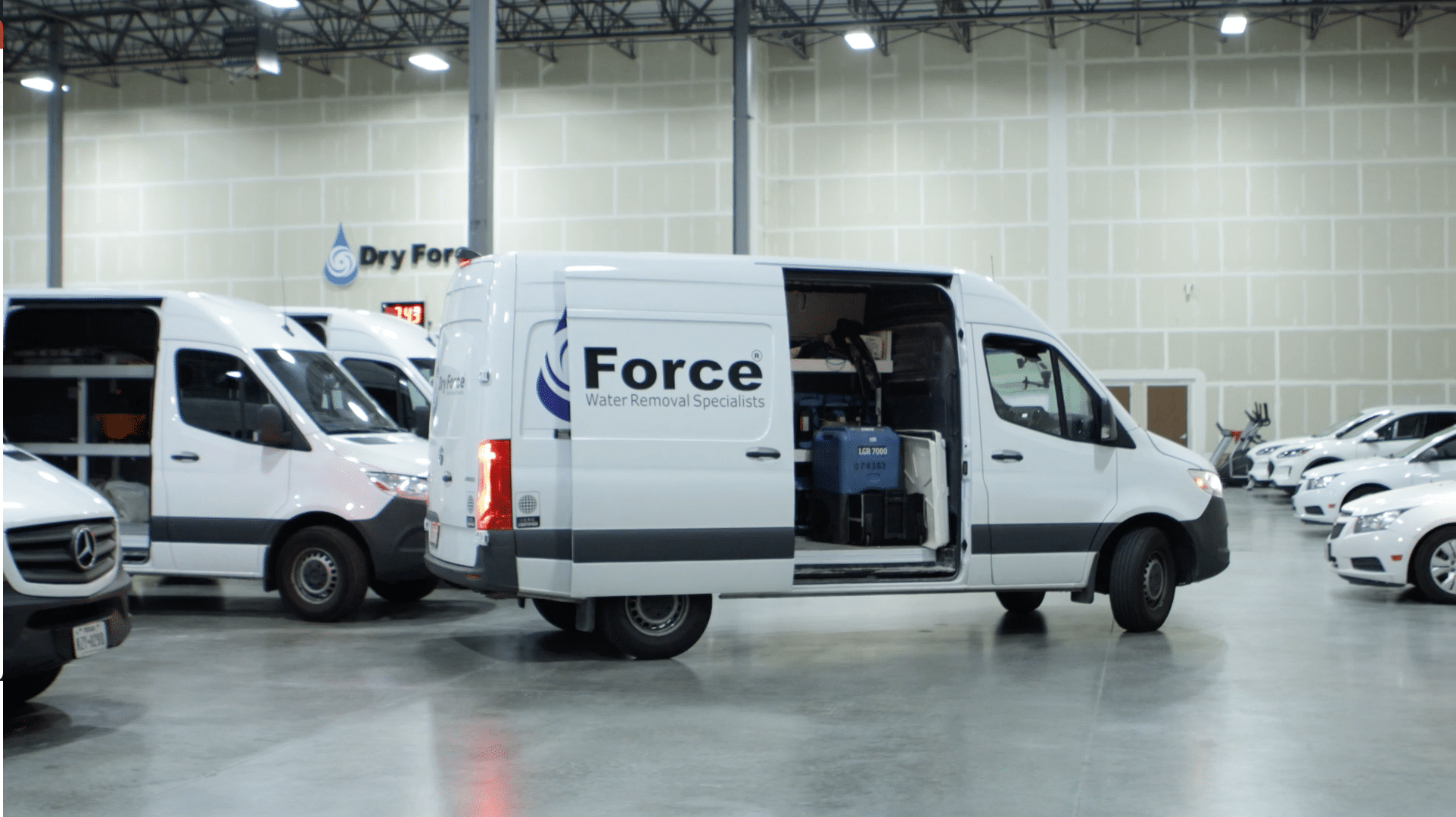 Remarkable Water Mitigation Services in Your Local Area
Sometimes life throws you a curveball. If you are facing water damage and are not sure what to do, don't worry. You are not alone. Our team offers remarkable
water damage mitigation
and removal services for homes or businesses in Buda, TX and has the expertise needed to help you combat all types of moisture damage. Whether your appliance is leaking or a pipe burst, Dry Force has you covered. Give our professionals a call at
(877) 589-7504
to receive support with water damage.
Water Removal and Restoration Process and Steps
Want to know what happens after you hang up the phone with a professional at Dry Force? Here is what you can expect step-by-step:
Once you give us a call following the discovery of
water damage
, we promise to arrive on your property in 60 minutes or less.
We complete a thorough damage assessment once onsite. Our team of technicians use high-tech equipment like moisture meters, digital thermal cameras, and hammer probes to pinpoint wet areas.
We are a modern, innovative water removal company. This is why we use today's latest technology, like the Dri-Eaz Velo high-velocity air mover, to dry and remove any lingering moisture.
Remote Monitoring Systems
The team at our water damage mitigation company is expertly trained in
Remote Monitoring Systems (RMS)
. This means we can monitor moisture levels every five minutes without ever stepping foot on your property.
After we complete your water damage removal services for your home in Buda, TX, our team of technicians provide extensive documentation and photographs. This includes reports from our moisture readings and remote monitoring.
Call for a free evaluation
Standing water can cause permanent damage. Act now and let Dry Force prevent the damage from getting worse. Some of the common services we perform are listed below. Select a tile to learn more about the specific service we offer:
Why Homeowners in Buda, TX Choose Dry Force
Brian Ousley
July 26, 2023.
Ace showed up on time for the consultation and was very professional and friendly. He was very detailed in his inspection. He did not find any water damage. I highly recommend this company.
Elaine Andrepont
July 26, 2023.
Totally satisfied with DRY FORCE water removal systems. Each and every person that called to schedule appointments or visited my home for removing water were professional. Dry Force, workers upon entering my home showed respect while they they took the time to protect the integrity of my home with politeness, care and consideration for my safety. So pleased with their professionalism, I wholeheartedly recommend Dry Force as your number 1, go to source for your home. I'm extremely happy that my brother recommended Bill & Cody for whom highly recommended Dry Force to me. ELaine Therese Andrepont ETA🌹
Deborah Mullen
July 25, 2023.
Nick W. was very quick and has great customer service!
Court Monroe (Courtbel2011)
July 25, 2023.
They were amazing! 100% recommend!
greg corley
July 23, 2023.
Nick w was thorough in his explanations
David Bader
July 22, 2023.
Nick W. Very professional. Explained everything in detail and helped with insurance company. Highly recommended.
Water Extraction Services in Buda, TX
When water floods your property, it's a race against the clock. Instead of trying to tackle water damage yourself, leave large water extraction projects to the experts at Dry Force. Our team is equipped with the latest technology to fully extract and dry all water from your property, preventing any chance of mold or moisture damage.
This is how our team responds to a water emergency in your house or commercial property:
Shut Off Water Source - Before we begin extracting water, we must turn off or address the source of water.
Protect Against Health Issues - Our team offers innovative water damage mitigation services for homeowners in Buda, TX and utilizes the latest cutting-edge equipment to safely extract contaminated water from your home.
Dry Out Area and Materials - Using every piece of drying equipment, we dry out the affected area and salvage your belongings.
Remove Lingering Odors - Finally, we deodorize and sanitize the affected area using industrial-grade filters and cleaners.
Our Advantages
We are committed to prioritizing your health and safety. With over 20 years of experience, Dry Force has become the most trusted name in the water damage removal and restoration industry. We offer dependable water damage services in Buda and other areas. Do not attempt a do-it-yourself (DIY) water cleanup. Instead, contact our licensed professionals to receive water damage restoration by experts who care.
Dry Force has decades of experience mitigating, repairing, and restoring homes in Pecan Grove. When you choose a service from Dry Force, you are choosing:
Burst Pipe Cleanup and Restoration Services
Coming home to a burst pipe is harrowing. You don't want to deal with a water disaster after a long day, or any day. Burst pipes tend to range in their severity, and sometimes they go unnoticed until it's too late.
If you think a pipe burst on your property or can physically see a flood growing at or near your kitchen or bathroom, you need to call the team at our water mitigation company before the water damage spreads to other areas.
We will arrive on your property in an hour or less to mitigate and repair damage caused by:
Frozen pipes
Deteriorated pipes
Corroded pipes
Supply line breaks
Other Causes
Roof Leak Repair and Restoration Services in Buda, TX
If you are experiencing a roof leak, you probably have a water stain forming on your ceiling. Regardless of its size, a water stain can grow into a massive problem. What appears to be a small leak could just be the tip of the iceberg. Unseen moisture is likely creating the perfect breeding ground for mold.
Our team provides comprehensive roof leak restoration and water damage mitigation services for residents and businesses in Buda, TX. Roof leaks are no match for the team at Dry Force. We handle all types of leaks caused by issues including rainwater, stormwater damage, clogged gutters, and melting snow.
Enjoy the Local Area While We Respond to Water Damage on Your Property
Our professionals will help you fix moisture damage in your home to ensure you can get back to your normal life and enjoy the weekend. Just 15 miles south of Austin, the town of Buda is a brimming area known for its family-friendly activities, shops, and restaurants. Travel to the historic downtown district. You will find vintage storefronts with as much charm on the inside as they do on the outside.
By the afternoon, you can grab a coffee and check out the old houses around Stagecoach Park. Are you feeling like you need a little more action? Big city attractions are just a stone's throw away. Enjoy everything Buda has to offer. Our technicians will worry about restoring your house. 
Water Removal Services Near You
A water disaster can leave you feeling lost, confused, and anxious. Even though you likely have a million questions running through your head, your first move should always be a quick phone call to the team at Dry Force. We've been mitigating and restoring water damage for years, and we can safely say there is nothing we have not seen or dealt with before.
Give our staff a call at (877) 589-7504 to receive help with a leaky roof, pipe burst, or other emergencies on your residential or commercial property. Contact us for fast dispatch and a quick, thorough cleanup. We will restore your property to its pre-loss condition today.