How to Handle Water Damage Insurance Claims: 6 Steps & Tips
Water damage is among the top reasons why home and business owners file insurance claims. Be it faulty plumbing or a natural incident, sooner or later everyone submits a water damage insurance claim. To minimize the stress of filing your insurance claim, we've broken down the entire process. Check out our insurance claim tips below.
Water Damage Insurance Claims Process
Despite your best efforts, when your property has severe water damage, you're likely upset, irritated, and unsure what to do first. Luckily, we have created a list of steps to walk you through the insurance claims process.
1. Talk With a Restoration Specialist
To prevent structural damage in your living space, it is essential to call our team of specialists immediately when you encounter mild to severe water damage on your property. Once our technicians arrive at your home, we will help you contact your insurance company and submit all the required documentation to file an insurance claim. You will need to submit a variety of documents to begin the claim process.
Documents you may need include:
Insurance company information
Policy number and documentation
Source of the water damage
Tip: If you can't locate the details of your policy or insurance adjuster, contact your insurer's customer service department.
2. Archive Your Water Damage With Photos and Videos
Once you notice excess water in your home or business, it's important to begin documenting the damage with images and videos to streamline the filing of your insurance claim. Use your smartphone or camera to take photos of your damaged walls, furniture, and flooring. When taking photos and videos, be sure to have adequate lighting. When in doubt, always choose quality images and videos.
Tips & Insights: What Are the Main Signs Of a Roof Leak?
3. Analyze Your Insurance Policy
No paperwork, no problem. Thanks to technology, you can access details of your insurance policy in a few clicks. As soon as time allows, review the guidelines related to water and flood damage. Unless located in a high-risk zone, flood damage may not be covered by insurance.
Flood damage is caused by external factors:
Hurricanes
Snow melts
River overflows
Mudslides
Water damage is caused by internal factors:
Faulty appliances
Burst pipes
Aged plumbing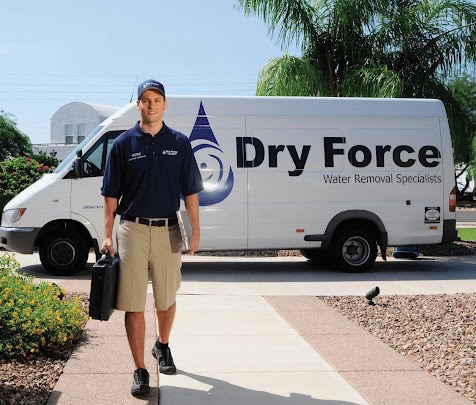 We Turn Chaos Into Calm™
Give Us a Call:
4. Create a List of All Damaged Furniture & Possessions
Repairs to your home will be covered by your insurance. However, an excellent insurance claim tip is to document a list of items that were destroyed or impacted by severe water damage. Be sure to include the age of the item and how much you paid for it. Any receipts or payment transactions are also helpful. If you don't have either of those, find the exact make and model of the product online and list its current retail price.
Keep track of this information in a spreadsheet or on a word document. Without details like this, your insurance may attempt to short the value amount of your damages.
5. Beware of Water Damage Caused By Others
Accidents happen and appliances malfunction. However, if your establishment has water damage that was caused by another individual, their insurance company is responsible for the repairs.
At-fault parties may include:
Construction company
Appliance installer
Electrician
Plumber
Contractor
If this happens, document the condition of your property and contact their insurance company.
Tips & Insights: What Are the Main Causes Of Water Damage to Wood Floors?
6. Don't Throw Any Possessions Away
You may be tempted, but don't throw anything away. Not until your adjuster evaluates the condition of your home or business.
Separate the salvageable from the unsalvageable and do your best to minimize the odors. This may be the most difficult step of this process, but it's well worth it.
Things You Need To Know About Your Water Damage Claim
Let's start with the most jarring fact: not all water damage is created equally. Depending on the type of water damage your property has experienced, insurance may or may not cover it. Surprised? Most American homeowners are too. And chances are they learned this information the hard way.
Review the other essential details about water damage insurance claims:
Following a severe storm or flood, you should immediately call a restoration specialist to help you file your claim. Our team of technicians will handle calling the insurance company for you at the beginning of the restoration process
As long as it's listed in your policy documents, insurance is responsible for covering all damages associated with water accidents. Unfortunately, insurance won't pay for damages that aren't detailed in your paperwork.
Despite your desire to streamline the restoration process, do not make any repairs on your own, especially if you haven't contacted your insurance company. Get in touch with your insurance adjuster and they will instruct your next steps.
Once you have the okay to begin repairs, hire a professional water damage restoration specialist to assess and revive your property.
Water Damage Restoration & Removal Services By Dry Force
Flood damage to your business or home can be devastating, but it doesn't have to stay that way. We offer innovative water damage restoration services in Houston, TX and other areas. Our team is available to help you remove excess moisture and water in your living space. In addition, our staff offers other types of restoration services such as storm damage repair, roof leak maintenance, flood damage restoration, burst pipe cleanup, and mold remediation. Our experienced technicians have promptly restored thousands of properties, and they'll restore your home too. Give our team a call by phone at (877) 589-7504 to speak with a water damage specialist.