How Do I Know If My Home Has Water Damage?
Water damage may not seem like a serious issue, but if not addressed right away, you could jeopardize the safety of your family. Water damage rots wood and produces mold, which compromises the structure of your home and makes your loved ones sick. There are a few clear signs that your home has water damage, the most obvious being massive cracks or brown stains on the ceiling. However, some signs are more difficult to detect. Find out the best ways to spot water damage on your property and how you can prevent home water damage in the future.
Watch Out for These Signs of Water Damage
Ceiling Wet Spots
Water stains on the ceiling often indicate a plumbing or roof leak. You could also have a leak coming from your air conditioning system. A quick search of your roof or upstairs bathrooms should reveal the source of the water damage.
Blistered Paint
Moisture and high humidity will cause interior plaster and drywall to blister or bubble. To determine the severity of your home's water damage consult a professional.
Sudden & Lingering Illness
Mold is dangerous because—unless it's seen—you're completely unaware that it's impacting your health. It's not called "a silent killer" for nothing. If you have sudden and inexplicable respiratory issues, check your home for mold, mildew, and other harmful pollutants.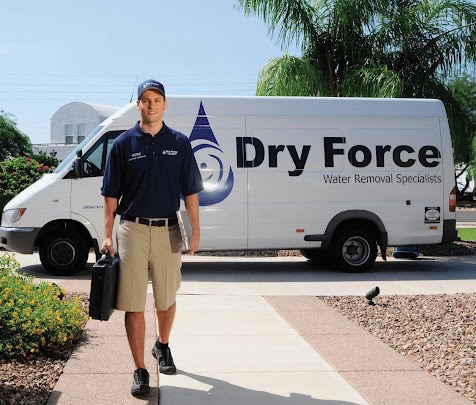 We Turn Chaos Into Calm™
Give Us a Call:
Increased Utility Bills
If you have relatively consistent utility bills and see a huge spike for no reason, home water damage could be the culprit. Undetected leaks in your plumbing cause your water bill to increase.
Water Puddles
If water is in a place where it shouldn't be, like on the floor, or dripping from the ceiling, it's likely due to an appliance, plumbing, or roof leak. If you can't locate the source of the water leak, contact a professional.
3 Most Common Causes of Home Water Damage
1. Leaking Water Tank
Cracked or leaking water heaters are a common cause of water damage in your home. A professional home water damage repair company will be able to determine the reason for your faulty tank. 
2. Malfunctioning Appliances
Overflowing dishwashers, leaking washing machines, and broken air conditioning units are all common reasons why you may require home water damage repair.
Tips & Insights: How to Combat Water Damage to Your Kitchen Cabinets and Sink
3. Freezing Pipes
Ever wonder why people say to keep your faucet dripping when there's cold weather? If water flows through your pipes consistently, they are significantly less likely to freeze (which makes them weaker) and burst.
What If I Have Home Water Damage?
If your home has been impacted by water, contact our professionals to receive assistance. Our team of technicians offer water damage restoration services in Frisco, TX and other areas for homes and commercial properties. Our staff of water damage repair specialists will accurately identify, mitigate, and restore your property.
Using high-caliber systems, they will remove excess moisture, sanitize the impacted area, and cleanse the air. They'll contact your insurance company too! From faulty water heaters to cracked plumbing, they're your source for immediate and efficient service. With Dry Force, you get top-tier mitigation and restoration, guaranteed. If you need home water damage restoration services, call (877) 589-7504 to request a free evaluation.