Timberwood Park, TX
Call (877) 589-7504 For 24/7 Emergency Water Damage Services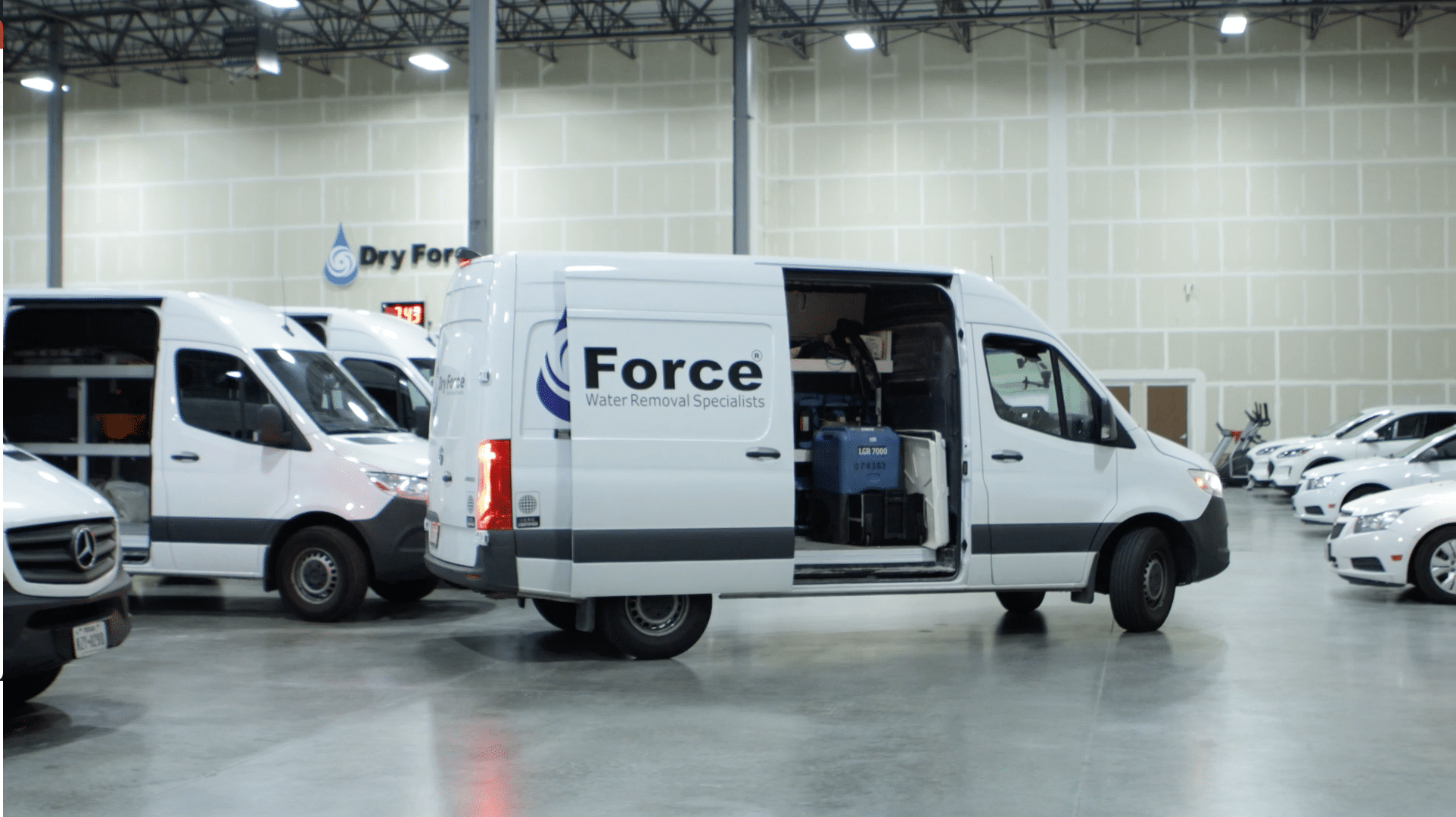 Exceptional Water Damage Restoration Services
Coming home to a flood is one of the most devastating discoveries a homeowner can make. Although water damage can send you into a frenzy, the team at Dry Force is here to let you know there is no need to panic. Our technicians offer 24-hour emergency water damage restoration and mitigation services for homes and commercial properties in Timberwood Park, TX. Give our staff a call by phone at
(877) 589-7504
to receive assistance with water damage on your residential or commercial property. Our experts turn chaos into calm.
Residential Water Damage Services
Standing water can cause permanent damage if you don't act fast. Once you have discovered water damage in your home, you should give us a call. Our residential water damage services include, but are not limited to single-family homes, multi-family housing, apartments, townhomes, condos, or vacation rentals.
Commercial Water Damage Restoration Services
Water damage can derail your business operations, and standing water can leave your company at a standstill. The longer you wait to call us, the longer it will take to restore your business back to its pre-loss condition. Do not put your business in jeopardy and contact the team at Dry Force. We provide commercial water damage solutions for establishments like hotels, churches, offices, restaurants, warehouses, and retail spaces.
Our 5-Step Water Removal and Restoration Process
If you have recently encountered water damage in your residence or commercial establishment, you are likely curious about our water mitigation timeline. Here is a step-by-step breakdown of what you can anticipate from our team of skilled experts:
Time is critical when dealing with water damage. As soon as you reach out to Dry Force, we guarantee arrival at your property within 60 minutes or less. Our priority is to assess the extent of the damage and initiate the mitigation process. We cannot start the restoration process without mitigating.
Our team will conduct a meticulous evaluation of the affected area. Using cutting-edge tools such as moisture meters, digital thermal cameras, and hammer probes, we detect moisture in even the most inconspicuous places.
We are known for utilizing the latest equipment on the market. We use advanced, noiseless drying technology to extract all traces of water and excess moisture from your property. Additionally, we eliminate any lingering unpleasant odors. The team at our water mitigation company offer comprehensive water damage extraction and restoration services for families and commercial organizations in Timberwood Park, TX. We will perform an inspection of your kitchen, living area, or bedroom for moisture damage. Once the inspection is complete, our team will configure the equipment to remove moisture from the air.
Following water extraction and drying, our team will regularly monitor moisture levels by taking readings every five minutes. The beauty of remote monitoring is that it eliminates the need for in-person visits, ensuring minimal disruption to your daily routine.
We maintain records of the entire restoration process. This documentation includes comprehensive photographs capturing the damage from beginning to end. Get the process started and call
(877) 589-7504
to receive support.
Water Extraction Services in Timberwood Park, TX
Water extraction plays a pivotal role in our water removal and restoration process. Regardless of the cause of the flooding in your home or business, the most important step you can take is to contact our team. We guarantee the arrival of a technician at your property within an hour or less to start the water extraction and restoration process.
Our water extraction services encompass the following:
A complete shutdown of the water source
Safeguarding your household from health issues
Thorough drying of the affected area
Elimination of lingering odors
If you are looking for a reliable restoration company to have on standby, the residents of Timberwood Park recommend Dry Force. Homeowners and business owners can rely on the many advantages that accompany our services, including:
Burst Pipe Cleanup and Restoration Services
The last thing you want to discover is a burst pipe. While finding a burst pipe at home can be distressing, it is crucial to remain calm and call the professionals at Dry Force by phone at (877) 589-7504. Our team offers round-the-clock emergency burst pipe maintenance and water damage restoration services for homeowners in Timberwood Park, TX. Our technicians are available to help residents dealing with floods resulting from:
Frozen pipes
Deteriorated pipes
Corroded pipes
Supply line breaks
Other causes
Roof Leak Repair and Restoration Services in Timberwood Park, TX
If you notice water stains forming on your ceilings, you likely have a roof leak. Even though a small roof leak may appear insignificant, it has the potential to grow into a huge problem. We specialize in addressing roof leaks caused by various factors, including but not limited to rainwater, stormwater damage, clogged gutters, and melting snow.
Call for a free evaluation
Standing water can cause permanent damage. Act now and let Dry Force prevent the damage from getting worse. Some of the common services we perform are listed below. Select a tile to learn more about the specific service we offer:
Why Timberwood Park Homeowners Choose Dry Force
Brian Ousley
July 26, 2023.
Ace showed up on time for the consultation and was very professional and friendly. He was very detailed in his inspection. He did not find any water damage. I highly recommend this company.
Elaine Andrepont
July 26, 2023.
Totally satisfied with DRY FORCE water removal systems. Each and every person that called to schedule appointments or visited my home for removing water were professional. Dry Force, workers upon entering my home showed respect while they they took the time to protect the integrity of my home with politeness, care and consideration for my safety. So pleased with their professionalism, I wholeheartedly recommend Dry Force as your number 1, go to source for your home. I'm extremely happy that my brother recommended Bill & Cody for whom highly recommended Dry Force to me. ELaine Therese Andrepont ETA🌹
Deborah Mullen
July 25, 2023.
Nick W. was very quick and has great customer service!
Court Monroe (Courtbel2011)
July 25, 2023.
They were amazing! 100% recommend!
greg corley
July 23, 2023.
Nick w was thorough in his explanations
David Bader
July 22, 2023.
Nick W. Very professional. Explained everything in detail and helped with insurance company. Highly recommended.
Get Water Damage Restoration Services When You Need It
Water damage can catch you off guard. In the event of a flood or water line break in your home or business, time is of the essence. This is where the team at Dry Force comes in. For over 20 years, we have been the trusted water mitigation company among residents in Timberwood Park, TX. With extensive experience and 24-hour emergency services, we mitigate and restore water damage of any magnitude—any time, anywhere.
Enjoy Timberwood Park, TX, While We Work
Need something to do while we work? Check out the local Timberwood Park area. Grab a cup of coffee from the Lookout and enjoy a stroll through Stone Oak Park. Regardless of your plans, we guarantee your house will be safe and comfortable when you return.