Waxahachie, TX
Call (877) 589-7504 For 24/7 Emergency Water Damage Services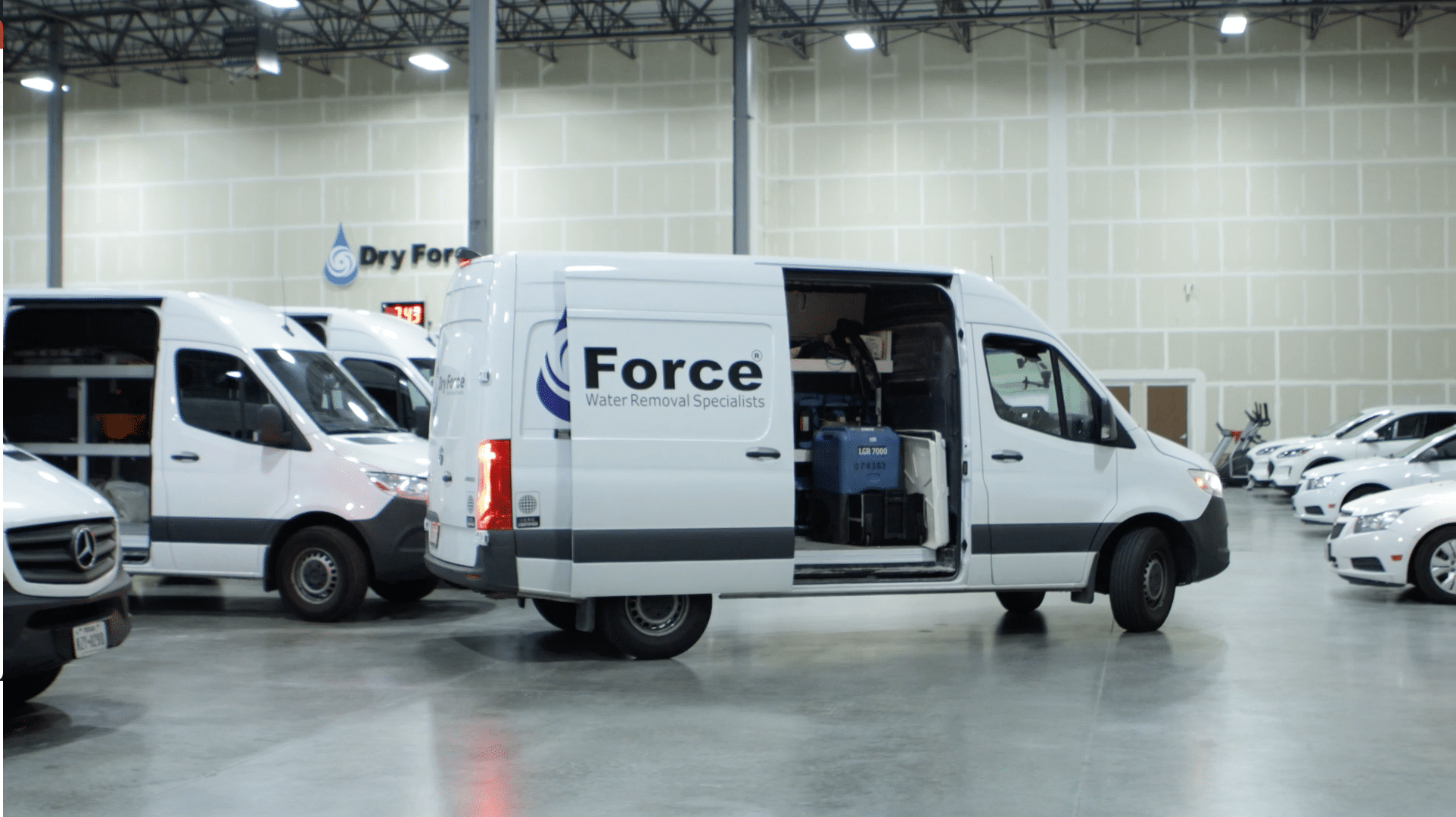 Convenient and Innovative Water Mitigation Services
Whether it was mother nature or a burst pipe, water damage disasters can strike at any moment. As you know, it's always at the least convenient time. Luckily, our team of technicians offer emergency water damage restoration and mitigation services for homes in Waxahachie, TX to address your most pressing issues. Give our professionals a call at
(877) 589-7504
to receive help in under an hour. We are committed to providing you with rapid restoration services.
Our Water Removal and Restoration Process
Our water damage restoration process involves several steps to ensure the safety of your property. Before we even think about restoring your residential or commercial property, we must mitigate it. Here is how we start the process:
Water damage can't wait. Once you discover a water disaster and call the team at Dry Force, you can expect our technicians to arrive on your property within the hour.
About two hours after your initial call, you can expect us to assess the damage and devise a game plan. To do this, we utilize modern technology like moisture meters, digital thermal cameras, and hammer probes.
Equipment Setup and Drying
We start equipment setup about three hours into the service. The team at Dry Force only employs the newest and most efficient equipment available. We utilize powerful fans that have a much smaller footprint than older models. Our team offers comprehensive water damage restoration services in Waxahachie, TX and has the tools necessary to dehumidify the affected areas in your house. We will clean, sanitize, and restore your property to its original state.
Once we have thoroughly cleaned and dried your home, we will take
remote monitor readings
every five minutes. These readings help us ensure that your property is fully dried. Plus, we won't have to interrupt your busy schedule to do it.
It takes anywhere from three to five days to dry out the affected areas in your home. Once finished, we provide you with full documentation of our mitigation and restoration process. We also include detailed photos that document the process from start to finish.
Water Extraction Services in Waxahachie, TX
Our innovative water extraction services in Waxahachie, TX are designed to remove excess water from your property. With advanced equipment and proven techniques, the team at our restoration company can extract water from floors, carpets, walls, and other areas. Water extraction is one of the most important steps in our water restoration process, as standing water and moisture can lead to mold growth.
If you are in search of a reliable water damage mitigation company, contact our team to receive support. We are the most trusted company in Waxahachie for water extraction projects. Both homeowners and business owners can rely on the multitude of advantages that come with choosing Dry Force, including:
Burst Pipe Cleanup and Restoration Services
Frozen or burst pipes are frequent causes of water damage in both residential and commercial properties. Even though discovering a burst pipe at home can be alarming, remaining calm is key here.
If you are faced with a burst pipe, contact the professionals at Dry Force. We offer 24/7 emergency water damage restoration and mitigation services to residents and business owners in Waxahachie, TX who are experiencing floods triggered by:
Frozen pipes

Deteriorated pipes
Corroded pipes

Supply line breaks

More
Roof Leak Repair and Restoration Services in Waxahachie, TX
The presence of water stains on your ceilings should never be ignored, as it often indicates a roof leak. Even though a small roof leak might appear insignificant at first, leaks like this can escalate into significant problems over time.
We offer dependable roof leak restoration and repair services for homeowners in Waxahachie, TX and can help you with roof leaks that stem from various sources, including rainwater, stormwater damage, clogged gutters, or melted snow. Give us a call at (877) 589-7504 to receive support with moisture damage or a roof leak on your property.
Drywall Water Damage Restoration Services
As soon as water damage affects your drywall, time is of the essence. Drywall absorbs water rapidly, resulting in swelling and the potential for mold growth. To prevent bulging drywalls and water damage in your house, contact our team to receive convenient drywall water restoration solutions.
Our technicians are committed to repairing and restoring your property fast. You might have drywall water damage if you notice musty odors, damaged paint, warped walls, ceiling stains, or mold growth on walls or baseboards. Our team is always available to inspect and fix water damage on your drywalls.
We Serve Homeowners and Commercial Properties in Waxahachie, TX
You don't have to sit around waiting for us to complete your water damage service. Our team will help you fix the water damage in your home quickly to ensure you can enjoy the local attractions in Waxahachie this weekend.
This city offers a blend of history, art, and nature, with attractions like the Ellis County Museum, Munster Mansion, and Waxahachie Lake for those who love the great outdoors. Enjoy the charm of Waxahachie while we work to make your property safe. You never know what you might discover in your own backyard.
Call for a free evaluation
Standing water can cause permanent damage. Act now and let Dry Force prevent the damage from getting worse. Some of the common services we perform are listed below. Select a tile to learn more about the specific service we offer:
Why Homeowners in Waxahachie, TX Choose Dry Force
Brian Ousley
July 26, 2023.
Ace showed up on time for the consultation and was very professional and friendly. He was very detailed in his inspection. He did not find any water damage. I highly recommend this company.
Elaine Andrepont
July 26, 2023.
Totally satisfied with DRY FORCE water removal systems. Each and every person that called to schedule appointments or visited my home for removing water were professional. Dry Force, workers upon entering my home showed respect while they they took the time to protect the integrity of my home with politeness, care and consideration for my safety. So pleased with their professionalism, I wholeheartedly recommend Dry Force as your number 1, go to source for your home. I'm extremely happy that my brother recommended Bill & Cody for whom highly recommended Dry Force to me. ELaine Therese Andrepont ETA🌹
Deborah Mullen
July 25, 2023.
Nick W. was very quick and has great customer service!
Court Monroe (Courtbel2011)
July 25, 2023.
They were amazing! 100% recommend!
greg corley
July 23, 2023.
Nick w was thorough in his explanations
David Bader
July 22, 2023.
Nick W. Very professional. Explained everything in detail and helped with insurance company. Highly recommended.
Contact Our Water Removal Specialists
Think you might have water damage? Whether you are wondering or not, it's smart to call the team at Dry Force. We are a water mitigation and restoration company that knows how important it is to act fast. This is why we offer our 24/7 emergency water damage services in Waxahachie and surrounding areas. Give our technicians a call at (877) 589-7504 to receive support with moisture damage in your house.
Our expert technicians are equipped with the latest tools and technology in every dispatch. From burst pipe cleanup and drywall restoration, we provide comprehensive solutions to get the job done. Submit a service request using our easy online form and a technician will touch base with you in an hour or less.