Converse, TX
Call (877) 589-7504 For 24/7 Emergency Water Damage Services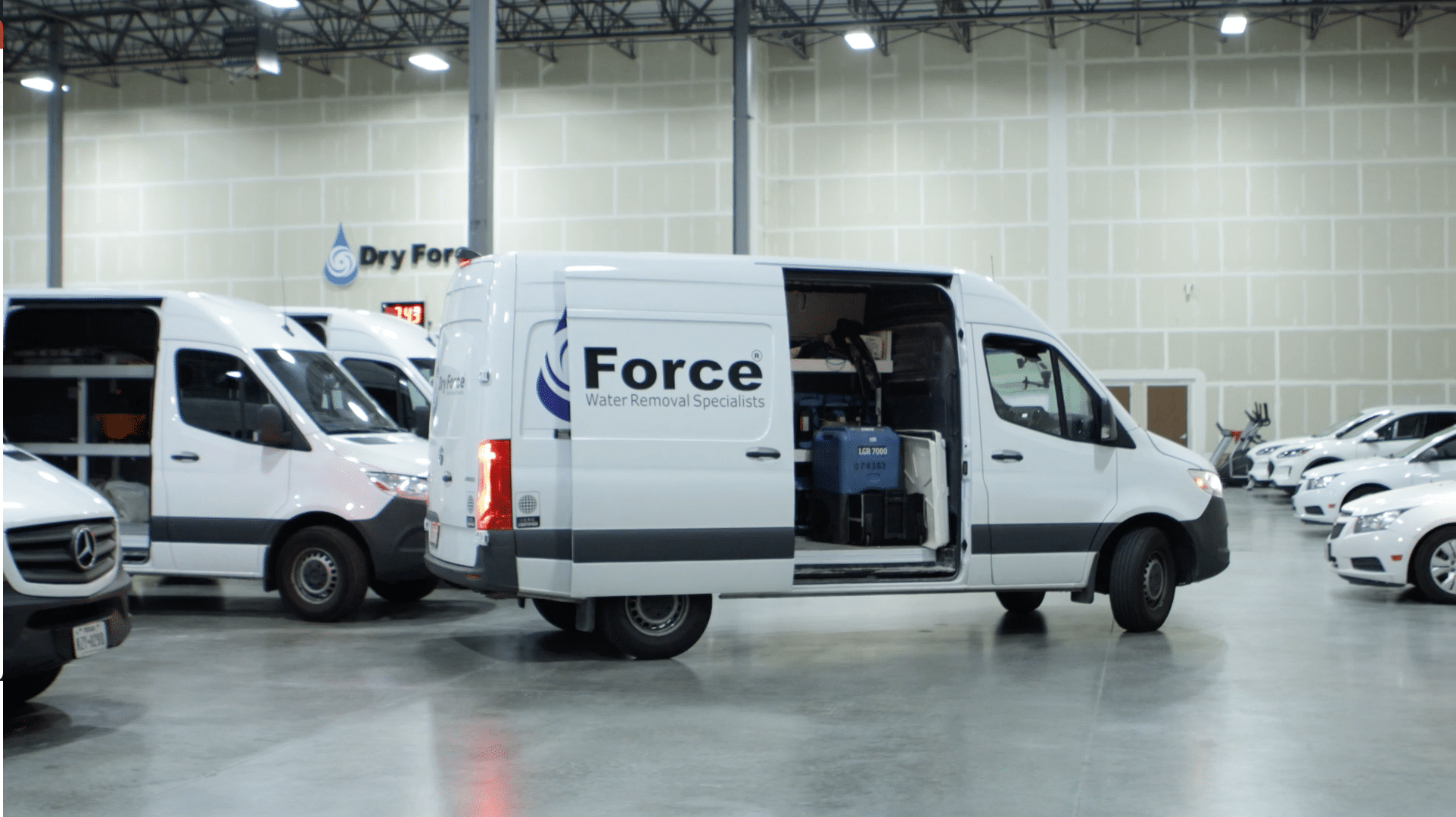 Fast and Convenient Water Damage Restoration Services
Water damage is one of the most distressing discoveries a homeowner can make. There is no doubt water damage can send you into a frenzy. If you have found yourself in this situation, don't worry, you are not alone.
The team at Dry Force understands that a million thoughts run through your head after witnessing water damage. This is why we offer 24-hour emergency flood and water damage restoration services for homes and commercial properties in Converse, TX. Pick up the phone and call (877) 589-7504 to receive assistance restoring your house back to its pre-loss condition.
Our Water Removal and Restoration Process and Steps
Have you discovered water damage? You are probably curious about the innovative water mitigation and restoration solutions provided by Dry Force. Here is what you can expect from our team of experts:
Understanding the full extent of the damage is critical in starting the mitigation process. Once you reach out to the team at Dry Force, we will be on your property in less than an hour to assess the affected area.
We utilize advanced equipment to identify wet areas, including those that are not as conspicuous. This approach helps prevent the risk of future mold growth.
Dry Force uses top-notch drying technology to extract all water and excess moisture from your property. Plus, we will remove any
lingering odors
that may remain after the drying process.
Our team will monitor moisture levels by taking readings every five minutes. We do this after the area has been effectively dried. The benefit of
remote monitoring
is that we don't even have to visit your home.
Finally, we will maintain thorough documentation of our mitigation and flood damage restoration process by providing records and photographs. Call us at
(877) 589-7504
or reach out through our
online form
to receive a free estimate.
Water Extraction Services in Converse, TX
Water extraction is a pivotal part of our water mitigation and restoration process. Regardless of the cause of your water damage, contacting our team is the most crucial step. Our technicians offer comprehensive flood damage restoration services in Converse, TX and will arrive at your property within 60 minutes or less to start the water extraction process.
Our water extraction services include the following:
Shutting off the water source
Safeguarding against health issues
Thorough drying of the damaged area
Elimination of lingering odors
When it comes to having a reliable water damage restoration company on call, the residents of Converse, TX highly recommend Dry Force. As a homeowner or business owner, you can enjoy the many advantages of working with Dry Force, including:
Burst Pipe Cleanup and Restoration Services
Burst pipes are common, but that does not make them any less distressing. Discovering a burst pipe can be a harrowing experience, but it's important to remain composed and reach out to the professionals at Dry Force. We offer quick emergency services for those who have encountered floods caused by factors like frozen pipes, deteriorated pipes, or supply line breaks.
Roof Leak Repair and Restoration Services in Converse, TX
Water dripping from your ceiling is a clear indication of a problem. While a minor roof leak may initially appear insignificant, it's important to understand that even the smallest leak can turn into a huge issue. Our professionals offer dependable roof leak repair and water damage restoration services in Converse, TX and have the tools necessary to respond to roof leaks caused by ice dams, clogged gutters, melting snow, and rain water.
Explore Converse, TX, While We Work
Need something fun to do while we work? Explore the many activities of your town. Converse has plenty of restaurants and recreational activities to discover. Check out your local pub or take the entire family on a day trip. Embark on a guided tour of all four San Antonio Missions or head into the city to see some live music. Whatever you choose to do, you can take comfort in knowing that you will have a fully restored home to return to.
Call for a free evaluation
Standing water can cause permanent damage. Act now and let Dry Force prevent the damage from getting worse. Some of the common services we perform are listed below. Select a tile to learn more about the specific service we offer:
Why Converse Homeowners Choose Dry Force
Brian Ousley
July 26, 2023.
Ace showed up on time for the consultation and was very professional and friendly. He was very detailed in his inspection. He did not find any water damage. I highly recommend this company.
Elaine Andrepont
July 26, 2023.
Totally satisfied with DRY FORCE water removal systems. Each and every person that called to schedule appointments or visited my home for removing water were professional. Dry Force, workers upon entering my home showed respect while they they took the time to protect the integrity of my home with politeness, care and consideration for my safety. So pleased with their professionalism, I wholeheartedly recommend Dry Force as your number 1, go to source for your home. I'm extremely happy that my brother recommended Bill & Cody for whom highly recommended Dry Force to me. ELaine Therese Andrepont ETA🌹
Deborah Mullen
July 25, 2023.
Nick W. was very quick and has great customer service!
Court Monroe (Courtbel2011)
July 25, 2023.
They were amazing! 100% recommend!
greg corley
July 23, 2023.
Nick w was thorough in his explanations
David Bader
July 22, 2023.
Nick W. Very professional. Explained everything in detail and helped with insurance company. Highly recommended.
Water and Flood Damage Restoration Services Near You
When water damage strikes, there is no time to waste. In a turn of unforeseen events, contact the experts at Dry Force. Since 2003, our technicians have been transforming homes like yours back to their pre-loss condition.
Our team provides reputable water and flood damage restoration services for families and businesses in Converse, TX and are committed to restoring safety and comfort to your property. With over 6,000 water reconstruction projects completed and over 40,000 restoration projects under our belts, it's easy to see why residents in Converse trust Dry Force.
Get the quality service you deserve. Give us a call at (877) 589-7504 for emergency services or request a restoration service by filling out the online form on our website.