7 Things to Do When You Encounter a Sewage Backup
A running sewer line moves wastewater from your home or business to the mainline under the ground. When all is working as it should, you will never know it's there. However, a sewage backup can lead to flooding, bacteria, and toxins infiltrating your home or business. Learn more about the main causes of a sewer backup, the signs to look out for, and the steps you should take if a sewage backup happens on your property.
What to Do When You Have a Sewer Backup
A sewage backup can be extremely scary and stressful. Emergencies never happen when we are ready for them, but you can be prepared with our seven-step guide for handling sewage backups.
1. Call an Expert
The first step to getting your property restored to its pre-loss condition is to call in sewage backup cleanup experts. Trust a team that provides 24/7 emergency services, and 60-minute response times. Fast response times are crucial to getting your property restored.
2. Protect Yourself
While waiting for the restoration specialists to arrive to resolve your sewage backup, you will want to ensure your family or friends are safe. Never enter a flooded area if the power is still on, as this can be an electrocution hazard. Once the power is off, if you need to enter the affected area be sure to wear protective gear like gloves, high rubber boots, and a form of eye protection.
Tips & Insights: Ways to Fix an Overflowing Toilet In Your Bathroom
3. Shut Off the Water
You also need to turn off the main water line that supplies water to the home or business. Turn the valve for the main water line off to stop the flow of water to the property.
4. Do Not Use Drains
During this time, drains should not be used as it will contribute to the backup. This includes showers, sinks, and toilets.
5. Find the Capped Pipe
The capped pipe is an access point to the main sewer line. It can be found in the front yard of your property. Check the capped pipe for any signs of a backup. The cleanup and restoration experts will access this when they arrive.
6. Air It Out
Standing water can lead to mold. While you wait for a restoration company to arrive, ventilate the inside of your property by opening windows or doors.
7. Notify Your Insurance Company
In the event there is damage, you need to notify your insurance company. Find a water damage restoration expert that works with the insurance company on your behalf.
What Leads to a Sewage Backup?
While a number of things can cause a sewage backup, here are four of the most common causes.
Tree Roots
Roots can damage plumbing pipes, especially cast iron sewer lines. As they grow, roots spread out and gravitate towards water.
Aging Sewer Lines
Old water lines can develop cracks, deteriorate, or even collapse. This damage can result in a sewage backup.
Tips & Insights: Steps to Follow to Fix Water Damage on Plaster Walls
Overwhelmed Sewage Line
If your sewage line is connected to the storm line, the system can get overwhelmed and result in a sewer backup.
City Sewer Line Issues
If connected, sometimes the city sewer line can affect your sewerage system. Heavy rain is one of the leading issues that can happen to city lines that can lead to sewer backups.
Signs of a Sewer Backup
Since the sewer lines are under your property, how can you possibly know if an issue is bubbling up to the surface? There are a few signs you can watch out for that will alert you to a problem in your sewer line.
Foul odors coming from the drains or yard
Soggy patches in your yard even if it has not rained
Visible or audible bubbles in the drains
Water is consistently draining slowly
Multiple clogged drains
An overflow of sewage from the capped pipe
Get Expert Sewage Backup Restoration Services From Dry Force
When you need professional help after a sewage backup, give our team of technicians a call by phone at (877) 589-7504 to schedule an appointment. Our staff provides reliable sewage backup restoration solutions for homes and businesses in Texas. In addition, our team offers exceptional water damage restoration services in Houston, TX and other areas. Our staff will help you restore your property to its pre-loss condition. Our technicians are IICRC-certified and will arrive on-site in 60-minutes or less of your call.
We are available 24/7 so no matter when you need water extraction and restoration services, you can rely on our staff. In addition to offering support for sewage backups and water damage, our team provides a variety of other restoration solutions in your local area. Our staff provides various types of restoration services such as flood damage restoration, roof leak cleanup, storm damage repair, crawlspace maintenance, and burst pipe cleanup. After 18 years of serving our communities, we are the company you can trust. Book an appointment online to receive assistance with mild to severe water damage.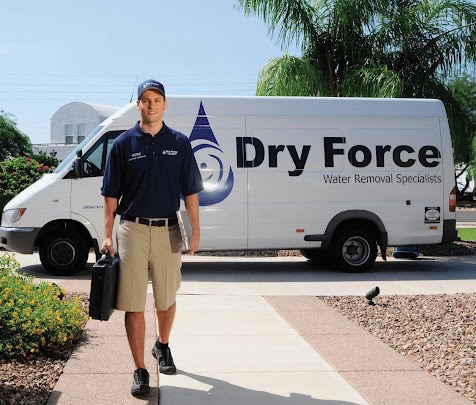 We Turn Chaos Into Calm™
Give Us a Call: